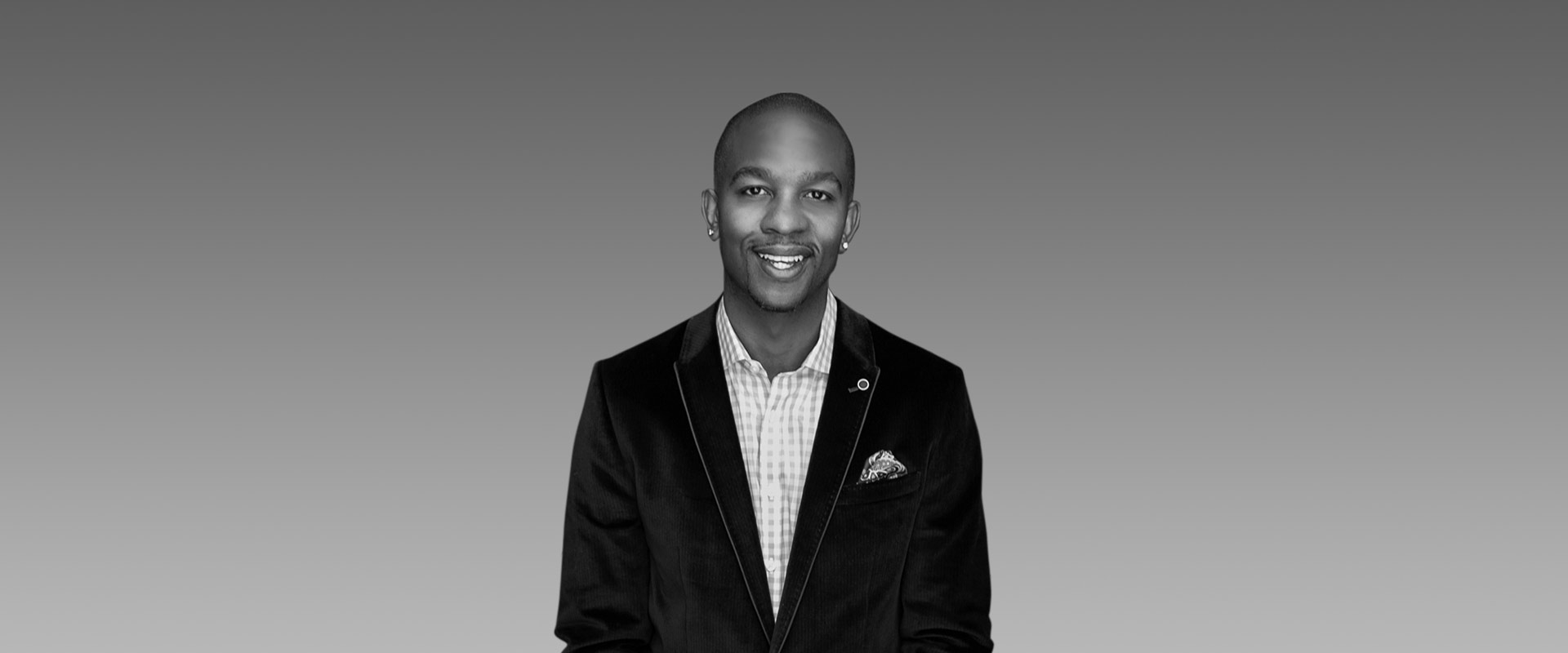 Former NFL player Wade Davis is a thought leader, writer, public speaker, and educator on gender, race, and orientation equality.
Wade is the NFL's first LGBT inclusion consultant and currently consults for numerous professional sports leagues on issues at the intersection sexism, racism and homophobia. Wade creates league-wide inclusive leadership strategies, leads inclusion-training sessions for coaches and players, and builds and launches national engagement initiatives.
In addition to his work in sports, Wade is currently consulting for Google and advising Fortune 500 companies in co-creating transformative solutions to build inclusive corporate cultures. Wade coaches senior leaders to adapt their leadership styles to include and address a more diverse employee population.  
Wade is a UN Women Global Champion for Innovation, part of the 50th Anniversary Advisory Council for the National Fair Housing Alliance, and is a founding member of VICE's Diversity and Inclusion Advisory board with Gloria Steinem, Roberta Kaplan and others. He has partnered with Planned Parenthood, the Ms. Foundation and Huffington Post Women, separately launching unique initiatives and PSA's to define, establish, and achieve the political, social and economic equality for women and men.
Understanding the importance of engaging men in the dialog of gender equity and equality, Wade built a six-session Men's Gender Equality Development program that will launch with the United Nations and other organizations in February. His work to engage, educate, and help men understand what actions to take towards gender equality include a partnership with the Ms. Foundation and Ebony Magazine where he launched the #BlackMenAndFeminism campaign and with the Ms. Foundation's #MyFeminismIs campaign. Wade's first TEDx Talk, The Mask of Masculinity, has been viewed over 15,000 times and he looks to continually engage men across multiple platforms to become more self-reflective and divest from patriarchal practices.
A former national surrogate for President Obama, Wade has taught at both NYU and Rutgers, and received an honorary Doctor of Public Service from Northeastern University.
Blindspots is a training program that aims to create new norms that bridge the gap between thought and action. Its goal is to ensure that gender equality advocates evolve from being vocal allies to action oriented change-makers.  It creates successful leaders who foster an organizational culture that celebrates diversity and equality.
The goal of creating a gender equal and equitable world is the responsibility of both women and men. For too long, women were the most dominant figures in the movement for gender equality, while men were only seen as allies without a clear understanding of what tangible actions to take.  'Blindspots' aims to remove all doubt.
Wade Davis has spoken at and/or provided workshops and trainings at over 100 colleges, universities and corporations nationally and internationally including, Stanford University, Penn State University, Syracuse University, Texas A&M University, Fox, Pepsi Co, JP Morgan Chase, Goldman Sachs, and Deutsche Bank.
Wade was amazing! Those who attended said it was the best IDEA session they've been to.
The students truly enjoyed listening to Wade's incredible story and I believe they took away valuable lessons about diversity and inclusion in the workforce. Once again, thank you for an enlightening Keynote Address and we hope you had a great visit to Columbia Business School.
We were thrilled to have Wade on campus, and I've heard nothing but glowing responses from all of the people who attended his talk. He was so easy to work with, and we would love to find opportunities to bring him back to Bentley University in the future.
Wade is very articulate and engaging, and I know attendees got a lot out of his remarks. Our CEO had a chance to briefly meet Wade before the event and even asked a question after Wade's remarks—we noted that it was the first time our CEO attended a Pride event!
Wade just wrapped up his event -- WOW!!! He is such a good speaker, and a delightful human being. I was amazed. We filled up our event venue and had to bring in extra seating.
Your perspectives on what it means to be an active male feminist (focusing on purpose vs praise) and approaches to breaking down patriarchal systems made a huge impact on me.
Wade is a delight! We had a great lunch with youth from Side by Side, a non-profit organization serving LGBT youth in Richmond. He was so open and thoughtful when responding to their questions, and sparked good conversations!
Wade Davis is a wealth of information, honesty and passion for his work which he delivers on each time. Each time I have had the opportunity to be in Wade's presence I am impressed with his articulate and captivating nature as he shares his story. Wade's impact on the LGBTQ sports community is authentic and BETRUE in every way.